Sobha Realty is an international luxury developer committed to redefining the art of living through sustainable communities. Established in 1976 as an interior decoration firm in Oman by PNC Menon – a visionary entrepreneur, the company has grown its presence with developments and investments in the UAE, Oman, Bahrain, Brunei and India.
Sobha Limited was founded on 7 August 1995 by P. N. C. Menon.[3] The company is also planning to invest ₹500 crore residential development in Gujarat International Finance Tec-City (GIFT City).[4][5][6]
The company changed its name to "Sobha Limited" on 18th August 2014.[7]
Civil Site Engineer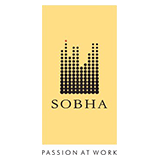 2 – 7 years
Time and Venue
20th May , 9.30 AM – 3.00 PM
Sarjapur – Marthahalli Outer Ring Road, Post, ORR, Devarabisanahalli, Bellandur, Bengaluru, Karnataka 560103
Contact – Sonu Kumar 
Job description
Civil Site Engineer For Gurgaon Location
Experience (2 10 years' experience)
BE/Diploma – Civil
High Rise Experience (Male Candidate only)
Ready to relocate to Gurgaon.Role:
Civil EngineerIndustry Type:
Engineering & ConstructionDepartment:
Construction & Site EngineeringEmployment Type:
Full Time, PermanentRole Category:
Construction Engineering
Education: 
B.Tech/B.E. in Civil